Since its foundation the Royal County had been flying from a piece of land at Coolronan near Ballivor which the club rented from the landowner.  Over the years the club outgrew that site and in July 2011 it was decided to approach Bord na Mona with a view to procuring a piece of used bog for use as a flying site.
The Bord's representatives suggested a number of sites all of which were considered unsuitable for different reasons.  However in March 2012 one of the club members identified a section of used bog at Ballyhealy, beside a large area of uncut peatland.  Bord na Mona were approached again and they agreed that the club could develop and use the site as long a specific conditions were complied with.  These included clarifying our insurance cover and successfully obtaining the necessary planning permission for the site.
Planning permission was applied for in December 2012 and was granted in March 2013.  Finally, in August 2013 Bord na Mona issued a licence to the club for the development and use of the site.
The following slideshows show how the field has progressed since 2012.
This is how the site looked in 2012.
In December 2012 the Planning Permission notice was posted.
In December 2013 work started on the site.  The roadside ditch was piped and an entrance created.
The site was found to be very waterlogged and in January 2014 work started on creating some drainage.  The existing drain on the perimeter of the site was cleared and directed to the existing outflow pipe.
This work fulfilled two purposes, it drained the flying site and also redirected the water flowing from the higher, uncut bog.
When the ground had dried out, the real work of clearing the runways began.  We had to wait until May 2014 for suitable weather conditions.
June 2014 was spent rolling, feeding and seeding the runways and car park.
Over the following weeks the ground conditions continued to improve and now the runways can be clearly seen from the air.
By the Autumn, the grass had started to appear.
The entrance looking a bit sad in December 2014.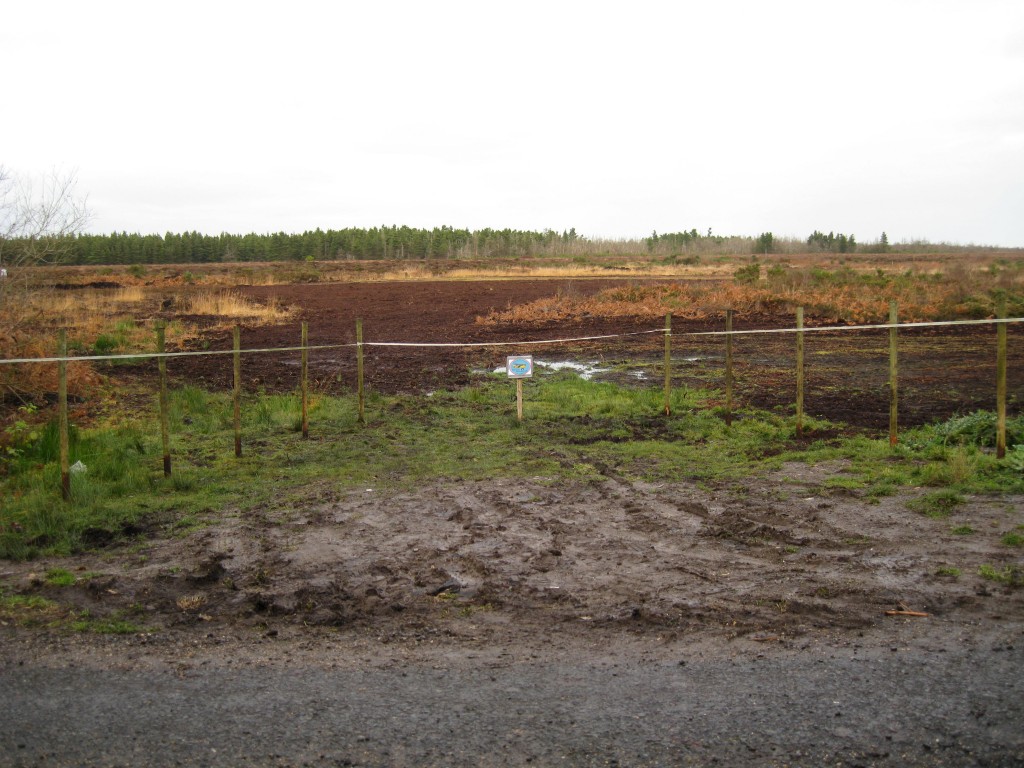 When the weather improved work started again in February 2015.
April 2015, some more scrub is cleared, the entrance takes shape, the pits are ready and the members move in.
June and its back to levelling, rolling, feeding and seeding.  The long runway gets extended.
By August the surface was well established.
And Declan moved the trees back …
In the interests of safer flying the committee decided in October that some of the high scrub should be cleared in order to improve visibility from the flight lines and make the cross runway more usable.
On a cold wet Saturday in November a group of members started work on a weather shelter in the pits.
Bad weather delayed the completion of the structure until late January 2016.
The finished product…..