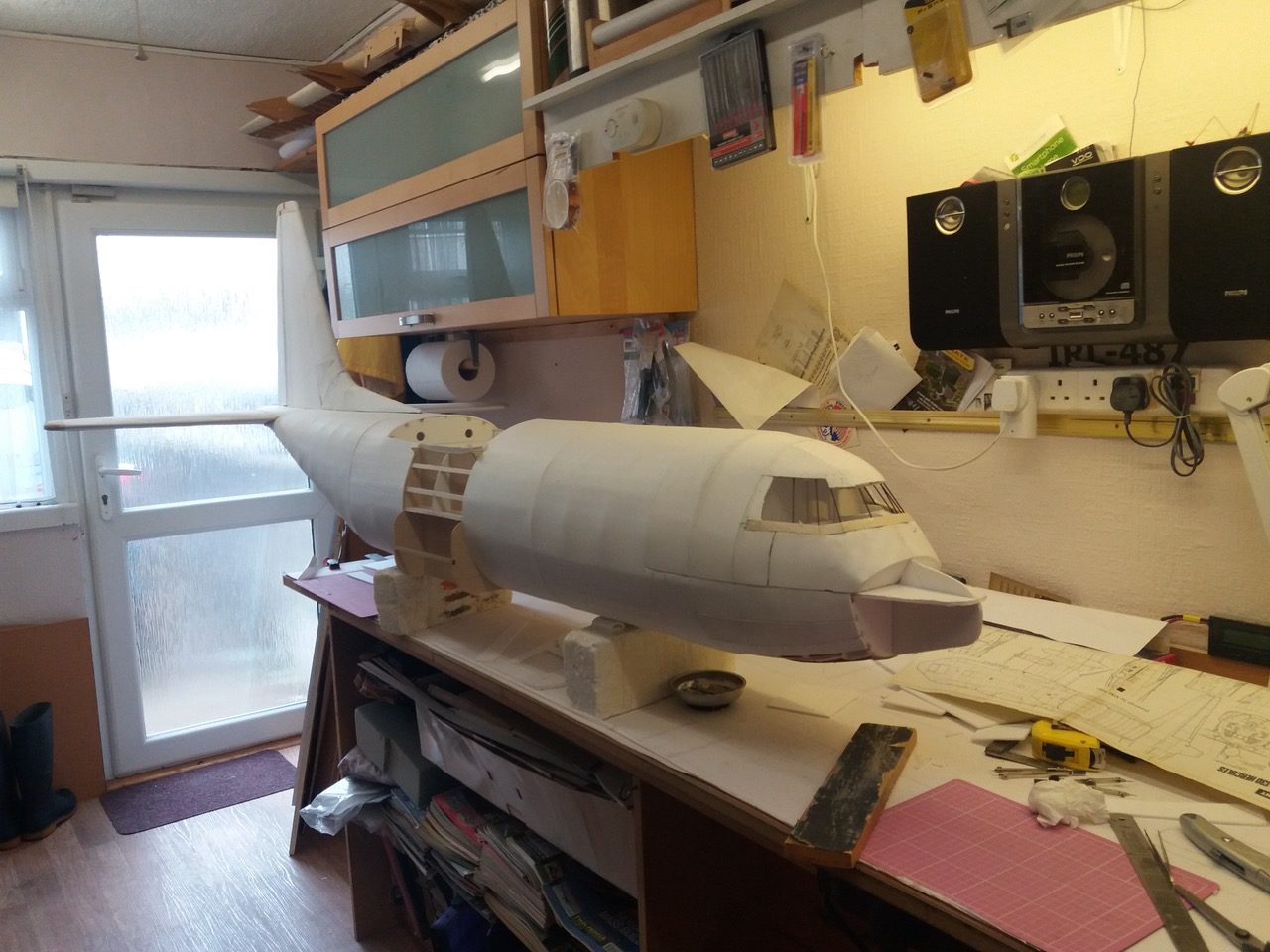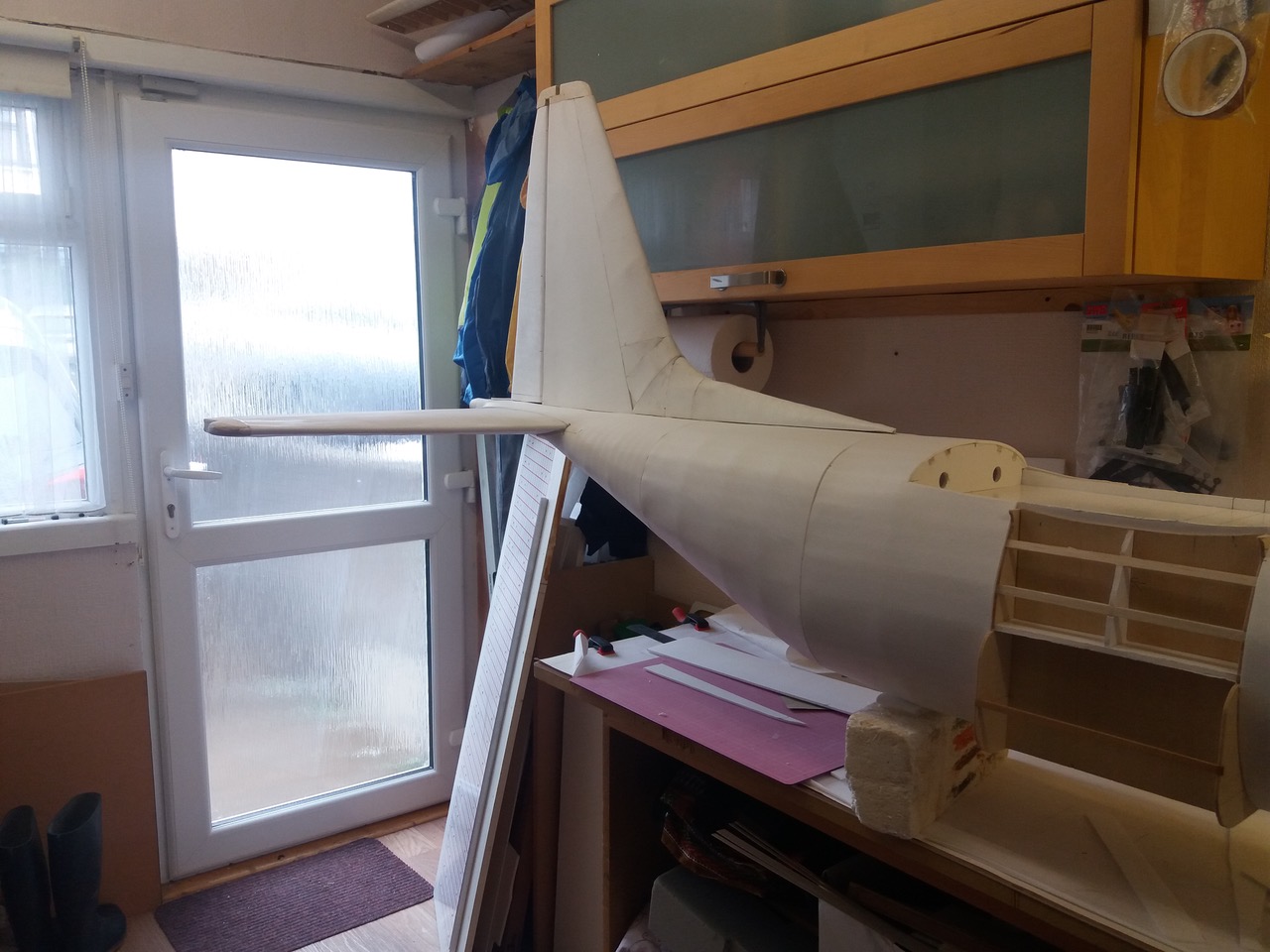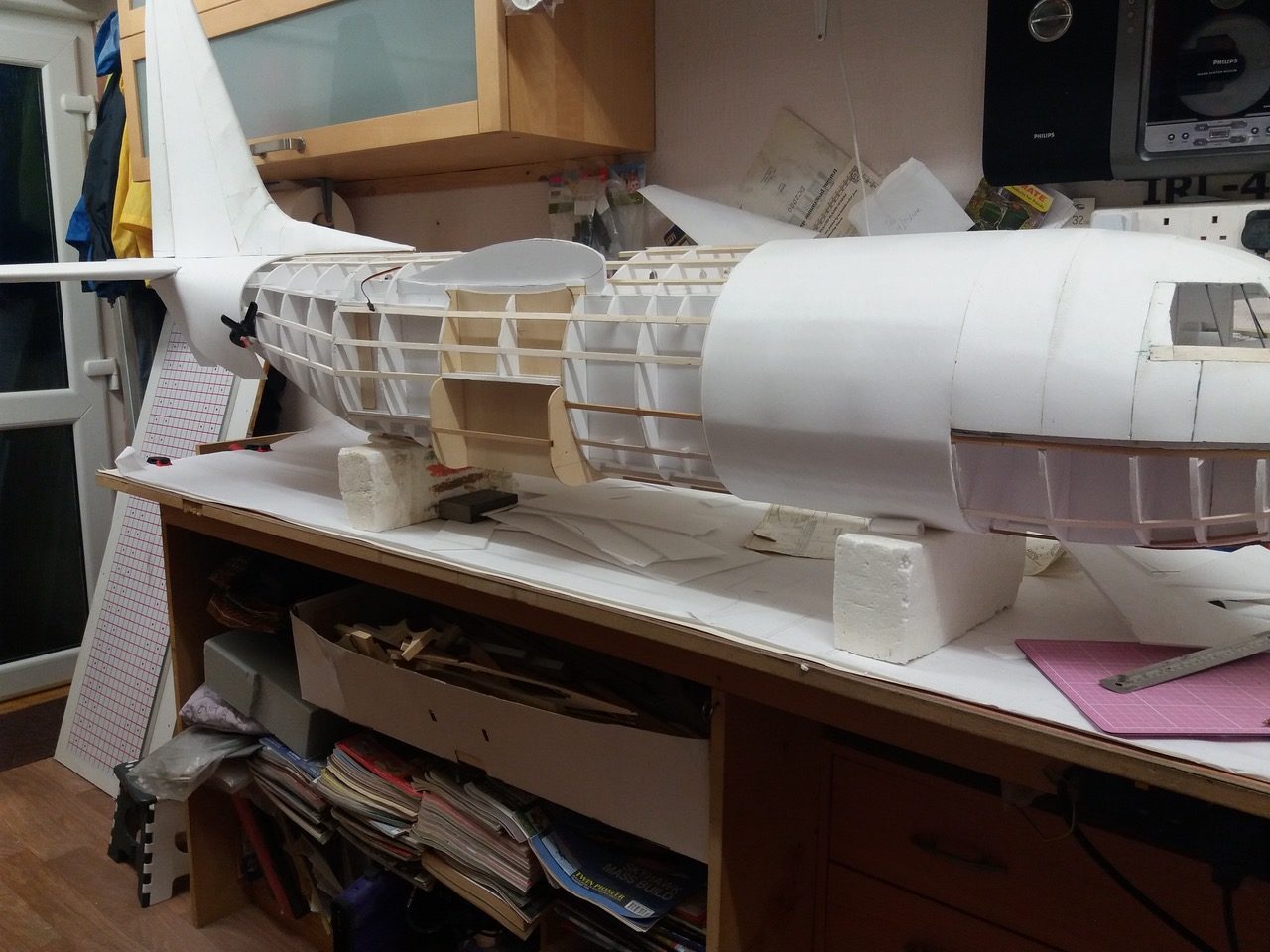 The title of this article says it all, this is a 'herculean' project undertaken by a long time member of the Royal County Flying Club, Eanna Healy. One sure thing, he has been keeping busy during lock-down with this amazing aircraft. Talking with Eanna, he tells me that he gets goose pimples every time he sees a C 130 on the ground or in the air & the idea to build a flying model of the Hercules, has been on his bucket list for some time.
Just look at the size of this model, wingspan of 2.8M (just over 9 ft for the imperial folks) & 2.25M in length (almost 7.5 ft), this will be some bird in the air, can't wait to see Enna flying this one. In constructing this model, Eanna went the alternative materials route to keep costs down, so he is using 5mm foam board (from the Range) for a basic box fuselage & formers and 3mm vector board (Steve Webb) for sheeting. The center section is foam board reinforced with ply. This section has to be spot on for several reasons, it will take the wings, the undercarriage and the front & rear fuselage is aligned from here. Eanna has promised to keep me up to date with his progress over the coming months, so watch this space!
Talking with Eanna & discussing his methodology & chosen materials, has been very informative and has helped me with my thought process for my own personal bucket list project but more about that in the next edition. If you have a project under way which you would like to share with other members of the club, please email me a brief description and some landscape photos.
Update June 25th – Adding two pictures which show Enna's progress on the Hercules since we first posted his amazing project!